Page 1 of Star Wars: Squadrons

Star Wars: Squadrons
admars

(Elite)

posted this on

Monday, 15th June 2020, 15:22

RE: Star Wars: Squadrons
RJS

(undefined)

posted this on

Monday, 15th June 2020, 16:25

RE: Star Wars: Squadrons
Snaps

(Elite)

posted this on

Monday, 15th June 2020, 19:27
I may have to finally give in and buy a PS4.

Snaps


---
My new Flash Fiction blog. All my own work
500ish
---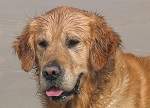 I am not young enough to know everything.

RE: Star Wars: Squadrons
Andy c

(Elite)

posted this on

Thursday, 18th June 2020, 02:19
Might keep my PS4 Pro now. Was going to sell it was one of those must have purchases that I've rarely used.

Music Obsessive, Sufferer of GAS (Gear Acquisition Syndrome) Motorsport Coach. Sarcasm Specialist.

RE: Star Wars: Squadrons
First gameplay footage will be shown at EA Play tonight (midnight BST).

https://www.twitch.tv/ea
https://www.youtube.com/user/EA/featured



---

[VIDEO] RE: Star Wars: Squadrons

RE: [VIDEO] Star Wars: Squadrons
RJS

(undefined)

posted this on

Friday, 19th June 2020, 07:57

RE: [VIDEO] Star Wars: Squadrons
badboybez

(Elite)

posted this on

Friday, 19th June 2020, 14:04
£34.99 Amazon pre-order price.

IN MADNESS YOU DWELL

RE: [VIDEO] Star Wars: Squadrons
badboybez

(Elite)

posted this on

Friday, 19th June 2020, 23:08

RE: [VIDEO] Star Wars: Squadrons
admars

(Elite)

posted this on

Thursday, 23rd July 2020, 13:20